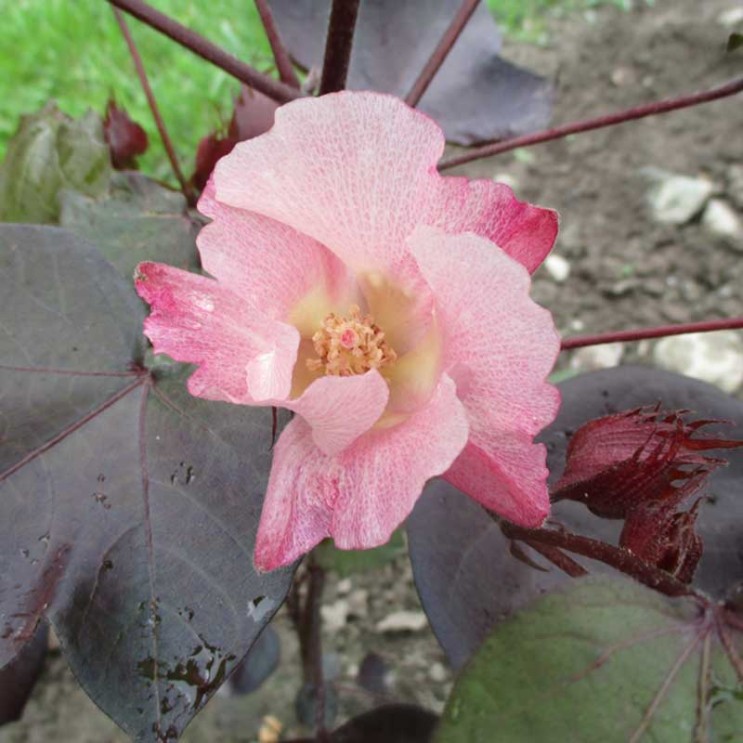 Gossypium hirsutum
$5.00
Red Foliated Cotton
Fun for kids. Fun for adults. Beautiful all around. Sea shell pink, hibiscus-like flowers bloom all summer then form into deep red cotton bolls. When cotton is ready for harvest the boll pops open to reveal fluffy white cotton fibers. This variety has deep red/maroon leaves that provide a nice backdrop to the flowers.
Full, hot sun for best cotton production. Height and spread 12-18″. Annual.
2″ pot
Seasonal
Cannot ship to Georgia, South Carolina, and California.