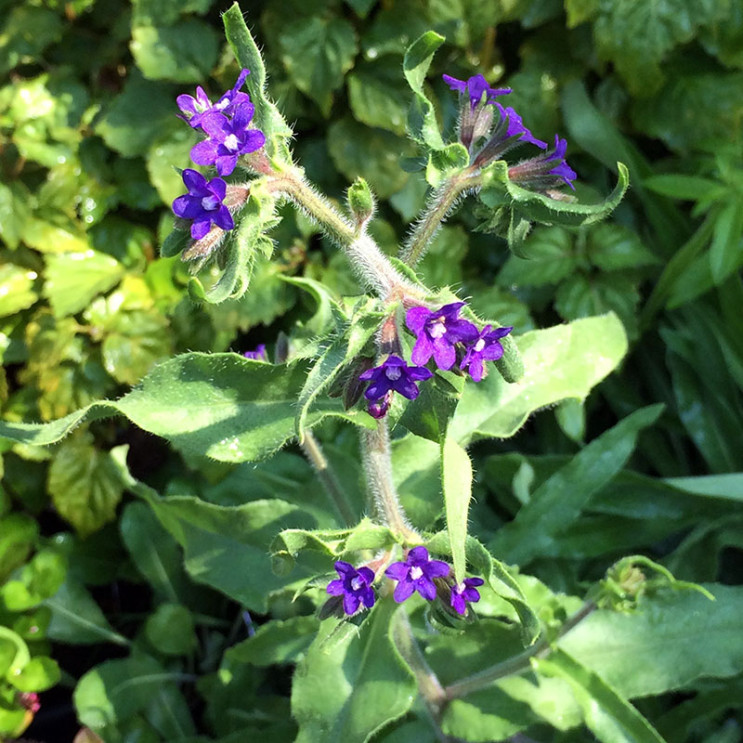 Alkanna tinctoria
$2.50
Alkanet
Also known as dyer's bugloss, Alkanet's roots yield a burgundy red to purple dye in an alkaline dye bath. Extracting first with alcohol enhances the color, and then add the extract solution to pre-mordanted wool or silk in a dye bath.
Used since ancient times (300 BC!), it is also used for wood stains and food and makeup colorings.
Full sun. Good drainage. Biennial. Produces considerably large roots. Deer resistant.
2″ pot
Out of stock